On Wed 26 July 2017, I was invited by the iHav Foundation to be a resource person at their training for youth leaders from the entire African continent.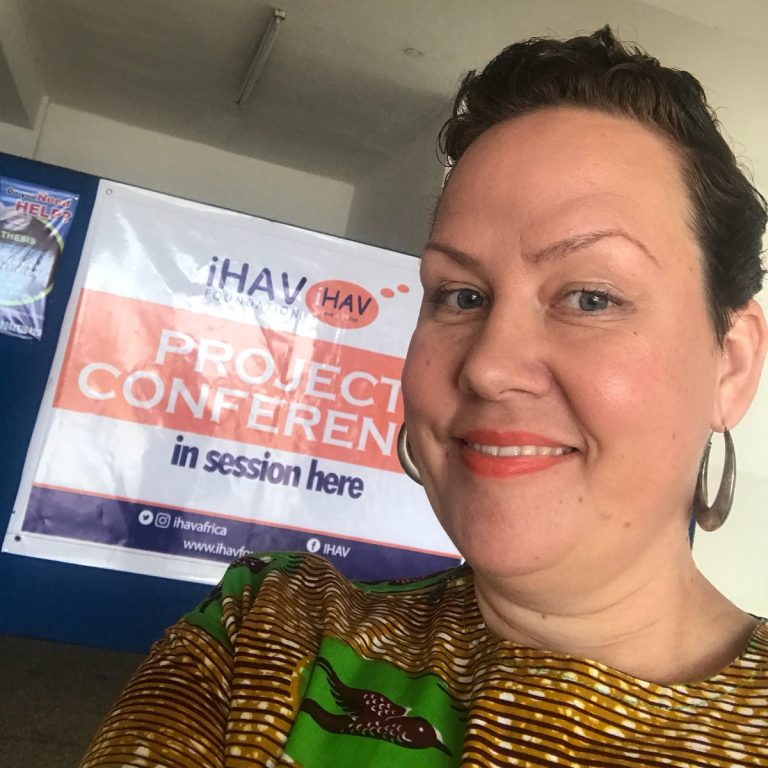 I was invited to talk on the topic of:
SOCIAL MEDIA AND ITS EMPLOYMENT OPPORTUNITIES
and ended up interacting with a smaller group of social media enthusiasts at the conference from five different countries: Kenya, Nigeria, Sierra Leone, Nigeria, and Ghana.
With my #iHAV2017 delegates @ihavafrica from Kenya, Nigeria, Guinea, Sierra Leone & Ghana after the Social Media breakout! pic.twitter.com/pK0ZWPi18m

— Kajsa Hallberg Adu (@kajsaha) July 26, 2017
We discussed how to control your social media presence and how to start a blog. This is the talk I had prepared:
————————————————————————————-
Have you ever asked your parents how they kept in touch with family and friends outside Ghana when they were your age? Let me tell you that you needed to take transport to the post office at Makola market around high street and order a call – for the next day!
10 years later, cell phone tech came to Ghana and a SIM card cost, guess how much? A monthly salary!
A monthly salary!
10 years later, Ghana had dial up Internet. Do you remember the sound of it? I think you are too young! Because today, 3/4 Ghanaians have mobile data subscription on their phone (NCA, 2017).
=revolution. Everything the World has access to online, we have access to as well. All opportunities. No excuses!
Three opportunities:
Controlling your (and your country's) social media presence
Google yourself. What happens?
For me, it's
Wikipedia, YouTube, work website, my blog, Wikipedia, twitter, linked in – you can't write about yourself in wiki (but everything else! join the Wikipedia community!) By the way, the coordinator for wiki libraries in the world(!) lives in Ghana and started up as a contributing writer for Wikipedia.
Most of these entries I have written/created myself! Then I have control over my online and social media presence.
Next level of controlling online presence is contributing to how your country and Africa is covered online. This is why I started BloggingGhana,   to share the stories from Ghana and encourage Ghanaians to share our world. Another example is the Ghanaian hair app, Tress.It creates a community around something very important in our context, great hair!
2. Learning something online (Or teaching others):
how dance salsa, how do braid hair, How to Cook nigerian jollof to impress a Nigerian, how to . How to set up a blog. Just google it, watch some videos and you are ready to go. Skills can lead to new opportunities to make a living.
3. Doing work online
Is the last level. Although much work these days is actually done online: PR, communications, marketing, writing, journalism, music, art, e-commerce, we also have people who work remotely.
Many of us also use social media to build ourselves up, collect the work we do in one place (like a blog) but also use social media to discuss societal issues in Tweet-ups and Facebook-live sessions, help others, perhaps more as a calling as a business opportunity (one does not exclude the other though!)
Social Media Breakout session by @kajsaha at #iHAV2017 conference. pic.twitter.com/CPVy2eqHUR

— IHAV Foundation (@ihavafrica) July 26, 2017
Every time you go online, vow to produce as much as you consume!
Set up profiles on Twitter, Facebook, Google, linked in, upload pictures, say something. Make sure pictures of you online represent the best you, if they do not, change them and the old one(s) will eventually be pushed down in search.
Follow me on social media channels @kajsaha (I was even wearing my @ellishaboie KAJSAHA top, see above!) as I tweet and instagram African content relevant for you. See for instance my blog post: "Why blogging is good for your career".
Follow @bloggingghana, and/or social media organizations in your country (see my Twitter list!)
I said it again: Every time you go online, vow to produce as much as you consume!
Thank you @ihavafrica for organizing this opportunity and meeting place #iHAV2017. As promised, I'll post workshop key points on my blog! pic.twitter.com/ph8gpPk6ZU

— Kajsa Hallberg Adu (@kajsaha) July 26, 2017
We did not have so much time for Q&A, but one I remember was:
Q: How do I get more followers?
A (From both me and others in the group): Be useful, kind, promote others, share information, summarize events, ask questions, post photos.
Thanks again to Christabel Ofori and the team at iHAV Foundation for inviting me and creating such a useful platform for our future leaders.