After my blog post on my 10 years in Ghana last week, I received numerous comments, ideas for celebrations (leaning towards a night at TeaBaa with friends) as well as congratulatory messages. Over the weekend, I also received a very special email as a response to my blog post from someone who understands my position extremely well, someone who is living a life with one foot in Canada and one in Ghana. I really enjoyed Rod McLaren's email and therefore asked him if I could share it with my readers on the blog. Luckily he said yes, here is his email.
___________________________________________________________
Good morning, Kajsa,
You just observed your ten year anniversary in Ghana – congratulations. You are one of those special individuals who have the perseverance and positive outlook on life that is required for the long haul. Good on you!
Several of your observations resonated with me and prompted me to write to you today. You and I have met only briefly, but I have followed your Facebook posts. I feel like we are connected because of the common experience of being a foreigner in a country that we want to call home.
When I moved to Ghana in 2001, I had already logged the equivalent of close to three years in the country if one took into account the two years that I taught in Half Assini 1971-73 plus the many visits over the ensuing 28 years, visits that were always a month or longer each time. In 2001, I was quite convinced that I would remain in Ghana until the end of my life, and that my ashes would become part of the red laterite soil of West Africa. Well, I didn't quite make it. After 10 years, for reasons that have only in part to do with Ghana, I returned to Canada.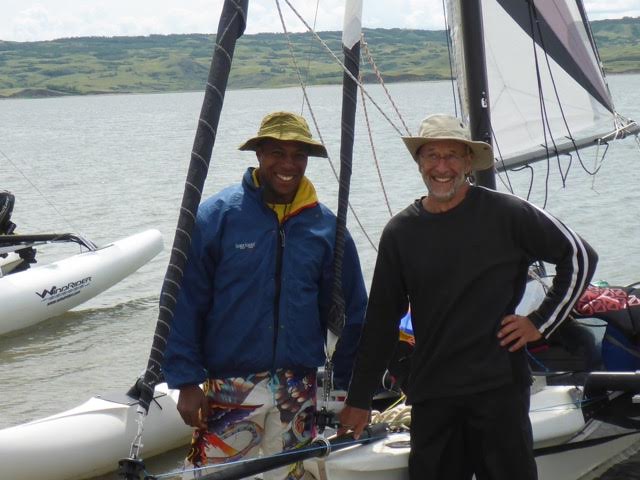 Ghana can be very frustrating at times. I am not referring to the day-to-day life, which I thoroughly enjoyed or the "real" people (i.e. not bureaucrats), especially those in the villages, who for the most part live with enthusiasm and energy and joy. However, it can be tiring to be called obruni after a while, and especially so when that comes from someone behind a desk at Ghana Immigration Service who knows and has seen less of the country than I have and who was not even born when I learned to chop fufu. My biggest Ghanaian disappointment was not being granted citizenship, even though I applied as soon as I qualified, and followed up on the application repeatedly.
It is now six years since I returned to Canada. My return has been challenging in two ways. I have had to learn to adapt, and in some ways, this has been more difficult than the adaptations that the move to Ghana required. In the first place, Canada is not the same country that I left, due to the restructuring that had taken place at the hands of an extreme right wing government. It is not a kind country anymore – the focus is more on resource extraction regardless of the cost to citizens, Indigenous rights, and the environment.The restructuring continues under a different political party that puts on a pretty face but is still directed by the same neoliberal ideology as its predecessor.
There is another, more personal challenge, one that you mentioned in your post. Even though I am back in the country of my birth, I feel as though I am an outsider who sees Canada and the world through the eyes of my experience in Africa. It is not easy at times to find people who share a common point of view.
In spite of that, I am happy with my life. I am blessed to be living with a very generous woman. I have been able to pursue activities that are my passion. My health continues to be very good. My children and grandchildren are well. My past has blessed me with wonderful memories. Life is good.
And so I will close with my wishes for another ten wonderful years for you and your family. Carry on blogging.
Best wishes,
Rod McLaren