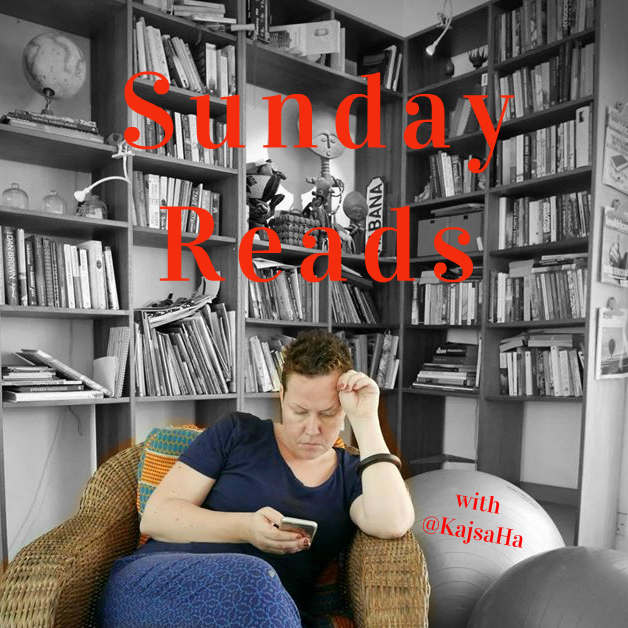 This week I read:
This interesting article by Salim Virani on usability of websites in Africa:If Africa is leading mobile web usage, why are so many African websites non-mobile? A discussion started by me(!) on Twitter when University of Ghana told me the online registration for graduation could not be done on a phone or device.
An article about the lack of African research by Celia Nyamweru on the interesting portal African Arguments.
Writing a Paper (PDF) by George M Whitesides was required reading for the online Author AID course I am taking this fall.
This Swedish article I wish was available in English for all (ok, more folks) to read:
5. This Interview in Resume with Carl Waldekrantz, TicTail founder.
This week I watched no video, because of the craziness that is my life! But I am reading Amy Shumer's book with the hilarious title The Girl with the Lower Back Tattoo. 
Tell me below what you are reading!
 This post is part of my #KajsaHASundayReads series. Inspired by personal role models, Ory Okolloh Mwangi and Chris Blattman,  I want to share articles I read with my followers on a somehow regular basis. 
Sharing is caring!