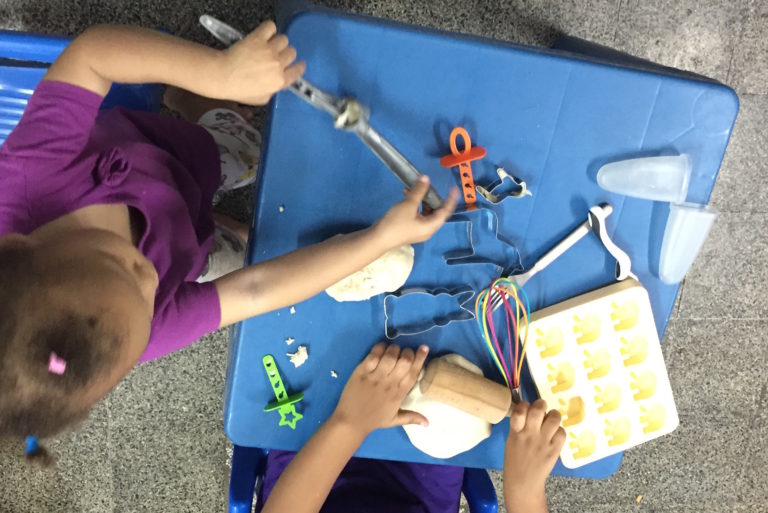 Weekend is coming up and what should you do with your kids? Forget about giving your children an electronic device for some peace and quiet, an iPad has nothing on homemade play dough! Play dough is also cheaper than almost any other activity and allows for developing sensory intelligence and creativity!
I make the dough anew maybe once a month and keep in in a plastic bag in-between uses. (You can also dry the play dough art your children create on low heat in the oven, but humidity in Ghana means the dried dough does not stay dry…)
Recipe:
2 parts* flour
1 part table salt
1 part water
a dash of oil (to not make the salt dry out the hands needing the dough, i prefer coconut oil)
food colouring (optional)                                       * cup, decilitre, etc                                             
I give my children household items like forks, spoons, cookie cutters, rollers, plastic containers etc. to use to shape the dough. A metal garlic press is the best tool for creating snakes/flowing hair. A knife can cut shapes. A tooth pick makes eyes. My children, just like myself back in the day, can entertain themselves with this recurring "game" for hours.
Enjoy the weekend with your family!
Sharing is caring!