A few weeks back, podcast AccraWeDey – Ghana's only culture an entertainment podcast – was invited to speak at a BloggingGhana meeting. Out of that event, a friendship has developed between BloggingGhana and AccraWeDey that on Sunday resulted in me being invited to be the special guest in the podcast!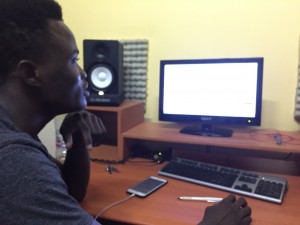 I spoke and laughed with Pokuaa and Joey and towards the end Nii (who had trouble finding a taxi on a quiet Sunday night) about blogging, kelewele, colonization and many other things. I also got super inspired to start my own podcast…

The description of Season 2 Episode 7 goes:
Why the episode is called "Are You Sure?" Well, if you listen, you will know!