We have heard about the "mallification" of Ghana! Now the turn to get a big shopping center or a mall has come to the seashore community of Nungua, in between Accra and Tema. In Theory, the Junction Mall looks like this….but what did it look like yesterday? And how was traffic? The food? The service? Here is my review!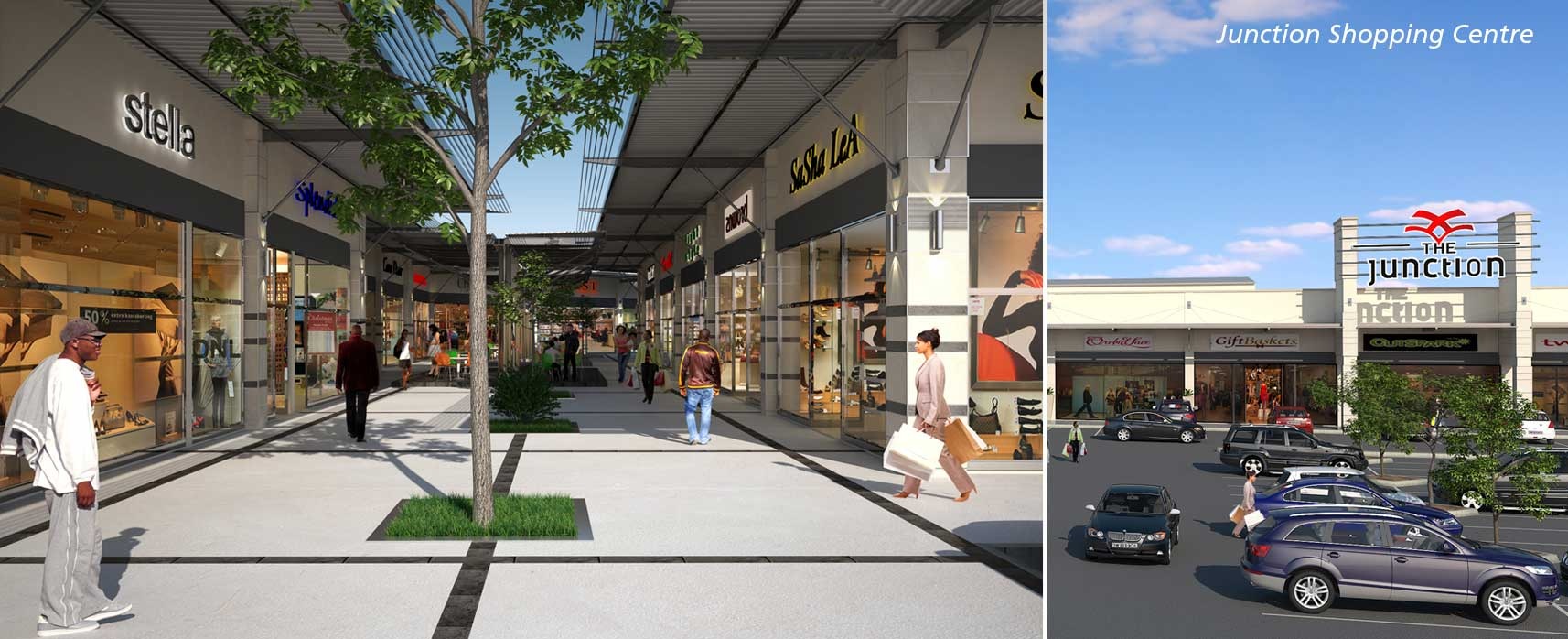 Design from builders RMB.
The space
The space is big 11 500 m2, beautiful, lots of parking and I was happy to see trees planted. The mall is a U shape with double rows of shops and the "middle" only covered with roof. It was nice in the evening, maybe hot daytime? There was also a nice playground for kids.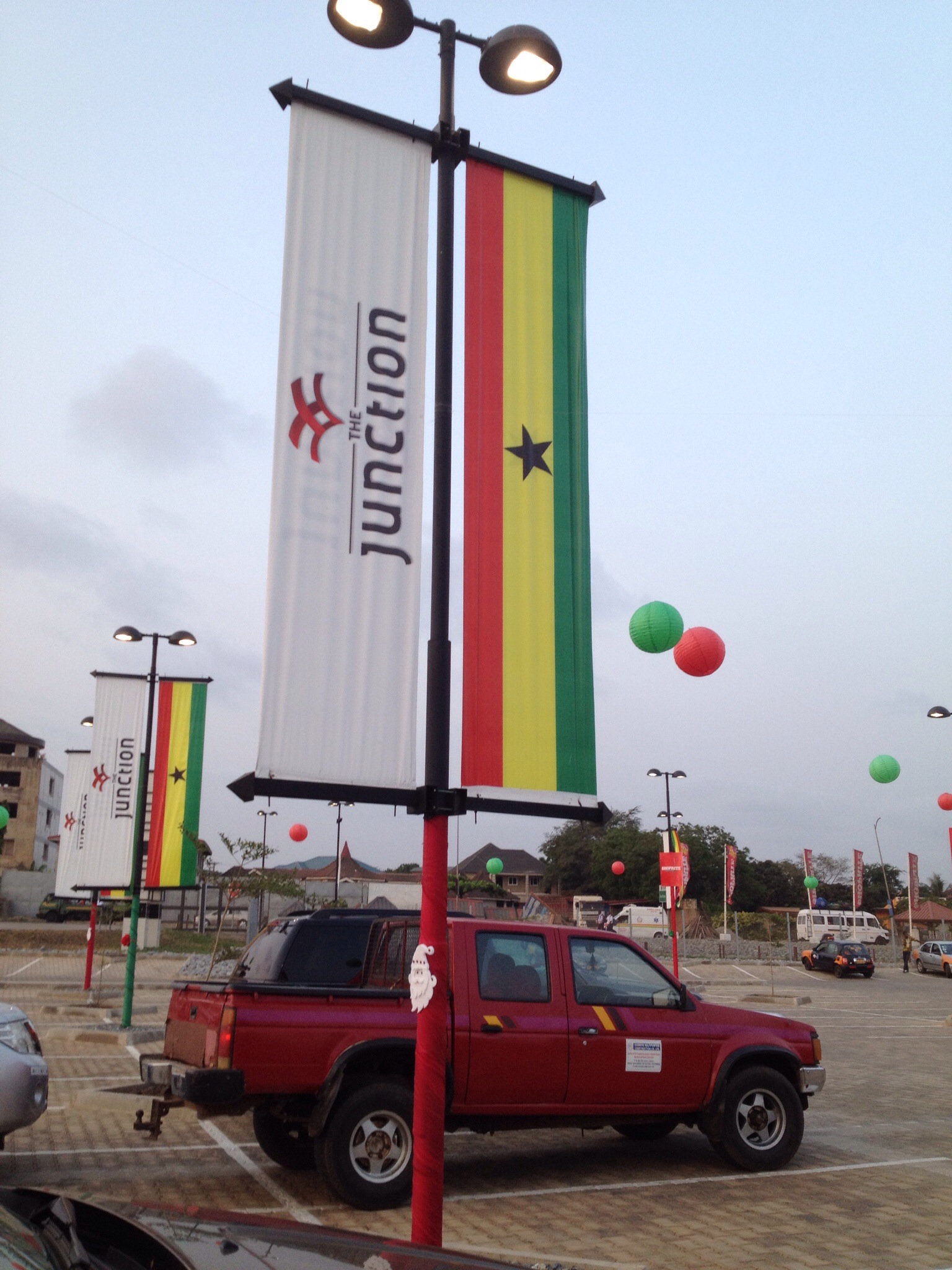 The shops
I saw the usual shops we are now used to Mr Price clothing, Shoprite ( food/department store), Telefonica, Nallem clothing, Bata shoes. New additions were South African low cost chain JET, a Techno phones, Lego ( Danish toy for kids), some other clothing shops. Really, only about half the shops have yet opened.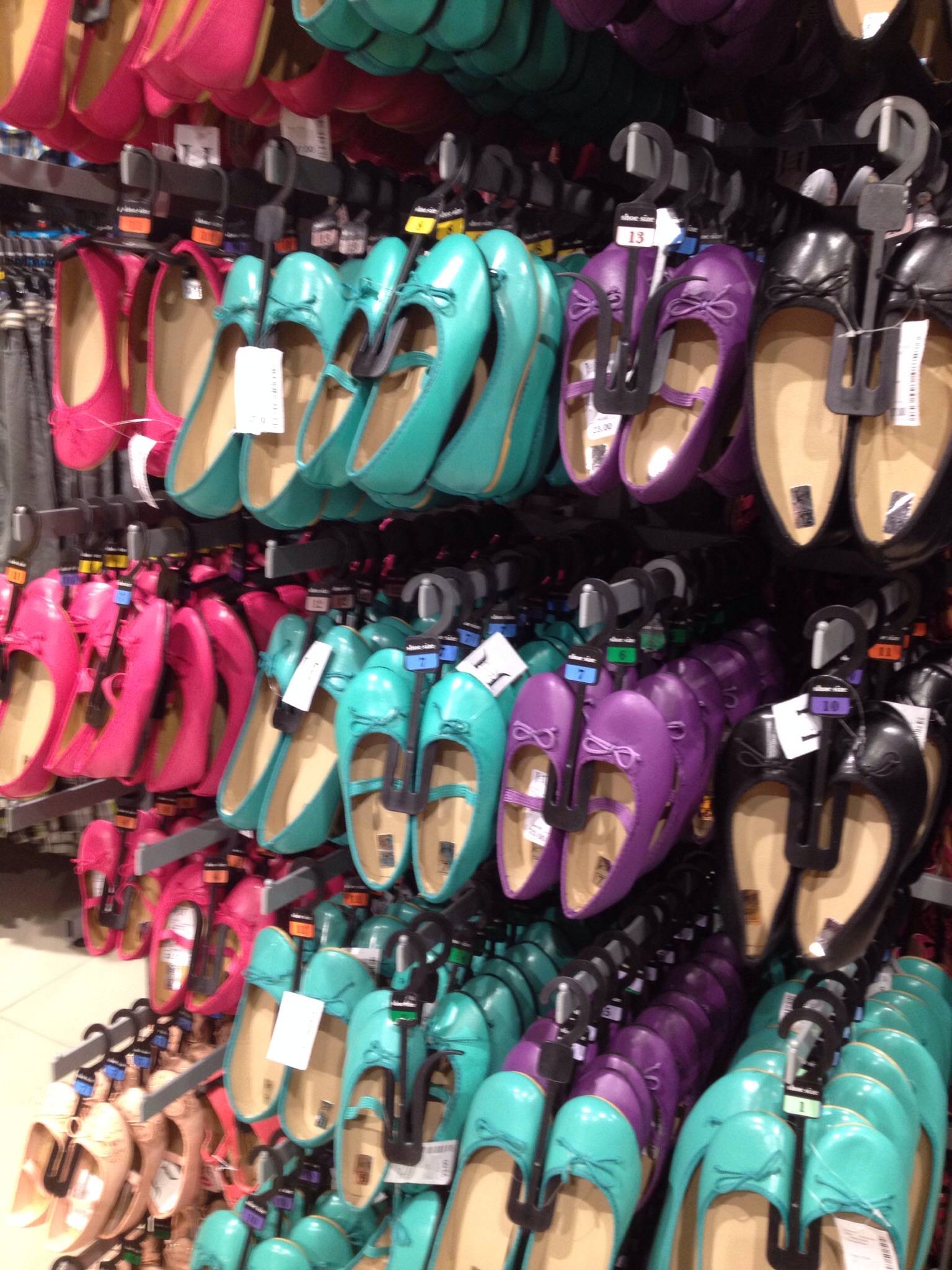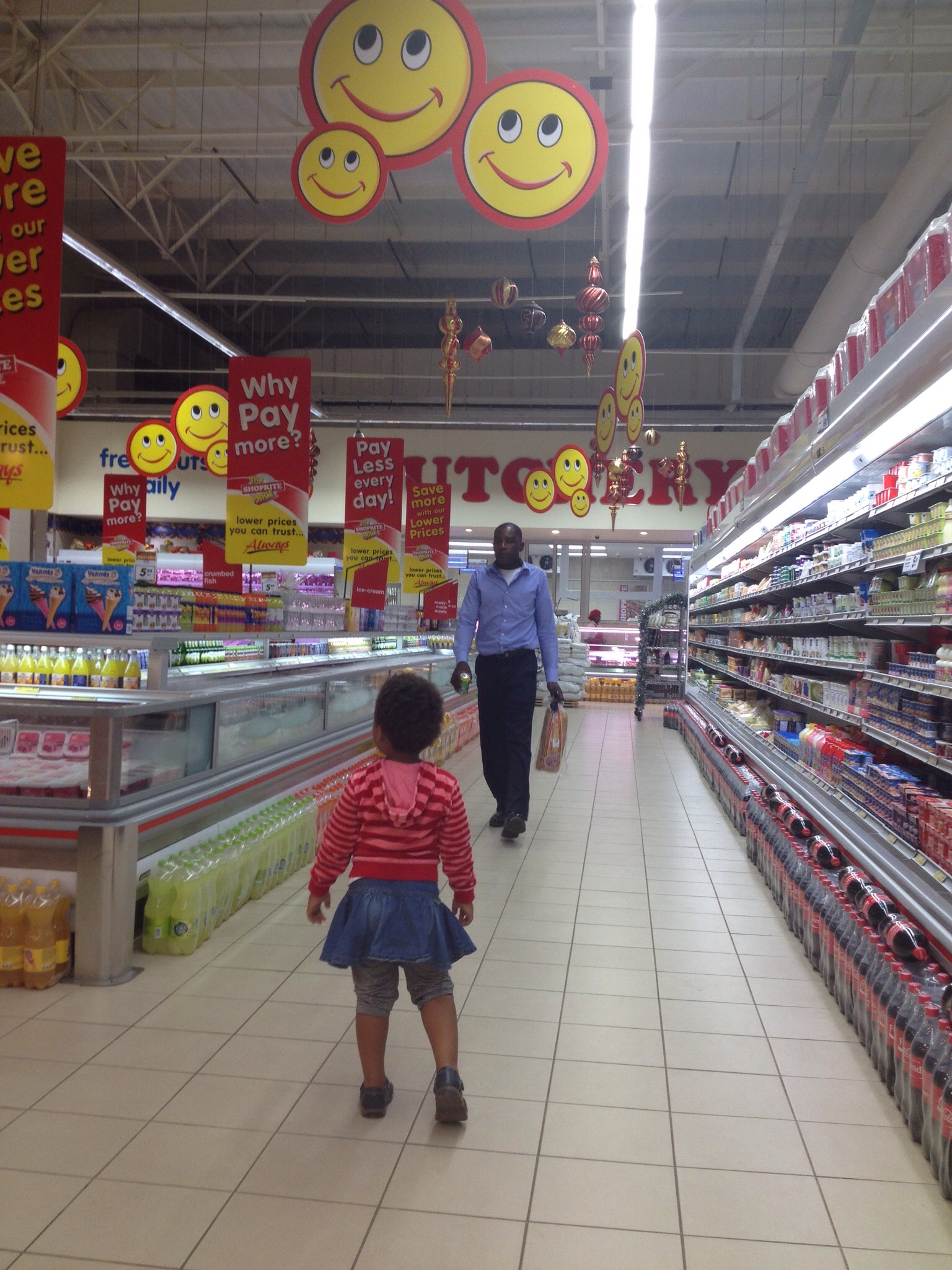 The traffic
When a mall is named "The Junction Mall", one has to be worried about traffic! Why is it even allowed to build a mall in a junction. On a Tuesday evening around 6 pm it was fine, however, but there is just one entry/exit point so I worry…
The food court
Not everything is opened yet, but there is a cosy Barcelos (see photo below) and a Chicken inn/Pizza Inn/Icecream Inn. I also saw an Italian pizza place that looked promising! but no stylish restaurant or bar? No cafe? I must say I was a bit disappointed by the eating options!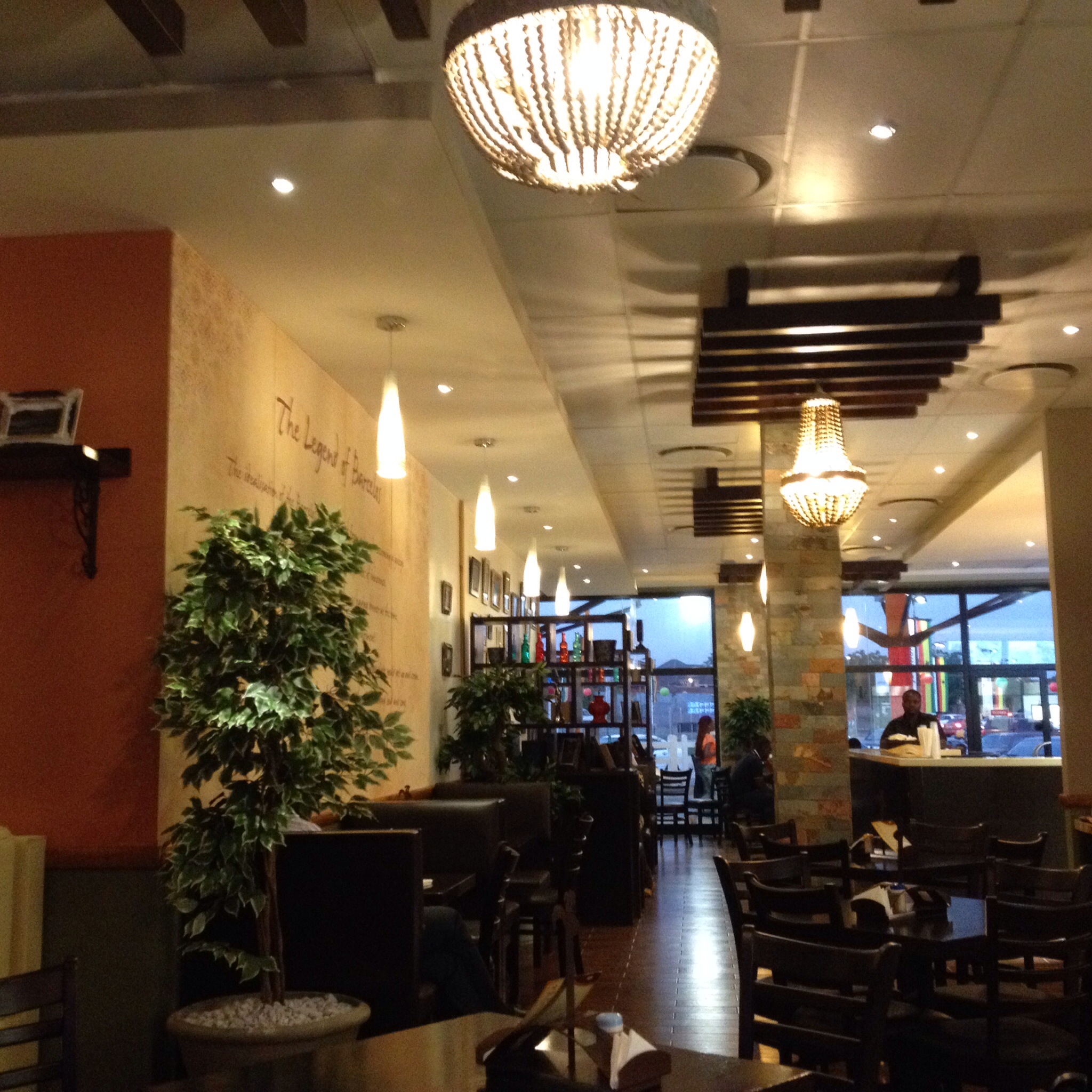 The service
It is difficult to know what are permanent issues and what are just we-are-so-new-and-stressed issues, but parking guards made an initial weak (immovable?) impression, and in none of the shops any shop attendant spoke to me. However, at the food court, staff was alert! But then the women's bathroom had no water nor could I lock the booth…

To conclude, it is a promising space, much will be determined by who comes to open shop there. The design seems to be climate appropriate and the detail of living trees I know I will appreciate when they will shade my car as I shop!

Read also my review of Marina Mall.
Sharing is caring!