"I feel especially passionate about the need for each and every one of us to give blood. Mothers who suffer complications from delivery often need blood. It is not good enough to say that I will give blood when a relative or friend needs it. We should all give blood regularly to save a life."
Earlier this year, I gave blood for the first time. It was very easy and much quicker than I had anticipated. Now Ghana's blood banks are again running dry – and that at the season when most is needed. So please, if you are healthy, do what you can.
Sat 30th Nov or Fri 6 Dec is your chance to give blood, more details here.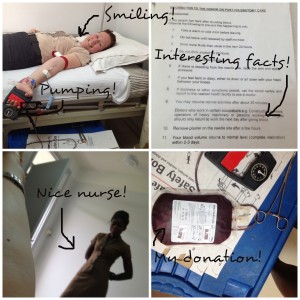 Sharing is caring!