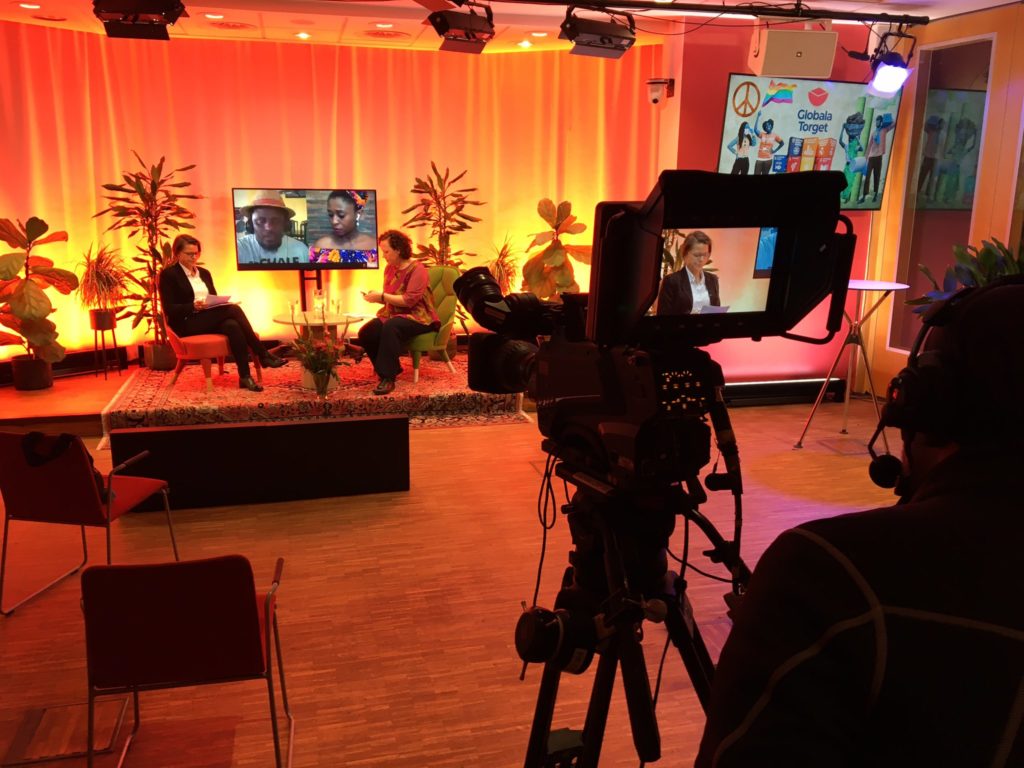 A dream came through a few weeks ago: I was a participant in Sweden's foremost event for the written word, the Gothenburg Bookfair.
I remember the first time I attended the fair as a student. I took the train from Uppsala to Gothenburg and stayed with a classmate. On the morning of, I walked towards the exhibit area and the closer I got the more people joined me. Outside the Göteborgsmässan, colorful banners were up everywhere and the queue was long. Once inside, I was still shocked by the intensity, heat, and ferocity of book conversations, seminar events, the crowd streaming back and forth… and they were all holding (intellectual prints adorned) tote bags filled to the brim with new, exciting books. As a book nerd, I felt like I had died and come to heaven.
So when I colleague kind of casually asked if I would be alright with attending the book fair as part of my job, I might have screamed a YES too loud to be professional. I proposed a seminar, very hopefully assuming the corona crisis would be over around this time. "Africa after the Corona crisis: Digitalisation, Culture and Freedom".
I suggested a long list of creatives I thought would to justice to the topic. In the end, this was the lineup:
Moderator
Görrel Espelund, Journalist and Author
Panelists
We spoke of effects of the Corona crisis on culture, but also on education and freedom – and how digitalization is playing a more important (and more divisive) role now than ever.
While I was hoping I would be at the fair physically, I could see myself being ushered through a dense crowd of sweaty and happy book lovers together with some extraordinary creatives to a well-lit stage and later join the crowd in browsing for books for 48 hours or so, as we all know, the Corona crisis is not over, and close-knit gatherings of sweaty thousands of people handing objects to each other are off the table for now. Thus this experience with Mantse and Ainehi calling in was second best, but still, quite the success if I may say so myself. However, a sweet side-effect is the webinar is available well beyond Gothenburg and Sweden.
You can watch the 30-minute webinar here.
Sharing is caring!