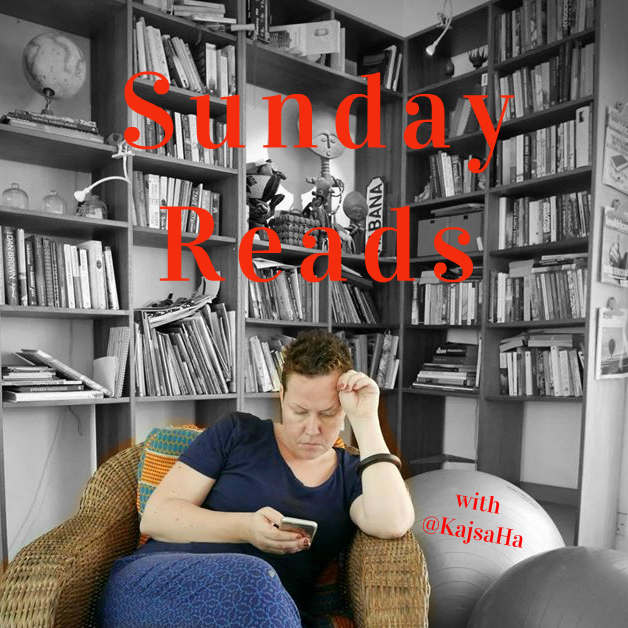 Here are my first Sunday Reads for the year:
Africa's Boom IS NOT over. Mr Internet in Ghana (and now globally the African angel investor) Eric Osiakwan takes a stand and suggests the future jobs in Africa's KINGS countries (alliteration for Kenya, Ivory Coast, Nigeria, Ghana, and South Africa) will be created in tech. (It was BTW published on Medium, a new form of blogging, I'd like to call it that makes excellent use of social media).

"Africa's millennials and digital natives, instead of looking for job or a way to vacate the continent, have caught on to the development of mobile web applications and are unleashing their creative juices and entrepreneurial prowess to disrupt traditional markets and address key pain-points for both rich and poor customers."

The Doctor Who Kills Doctors by Marc Parenteau. Terrible information presented with beautiful illustrations about what is happening in Syria.

A Masters in Four years; My Ordeal at University of Ghana Graduate School. A very important text on what is slowing Ghana and higher education output down, sadly written only after graduation by one of Ghana's top journalists, Manasse Azure Awuni."The week after the graduation, I returned my academic gown and asked for my certificate. I was told it wasn't ready. At the Graduate School I was given a chit after I submitted the gown and signed to that effect. I was supposed to present the chit later that week for my certificate. When I returned on Friday, I was told that the certificates were not ready."Please, when will it be ready?" I asked."
Revolution 2.0, a 2013 text by Mohamed A. El-Erian on a book with the same name (by Wael Ghonim) which describes the Egyptian revolution in 2011."The movement captured the interest of the disgruntled young and activists, and it secured their loyalty by engaging them in surveys, encouraging a high level of interactions on the [Facebook] page, and essentially reinventing crowd sourcing and decision-making…As important, if not more, the page administered by Ghonim and Abdelrahman Mansour (who joined the page on its third day as the second admin) achieved something that many thought improbable if not impossible: Encouraging an increasing number of young Egyptian to believe that they stood a chance at regaining a claim on their country and its destiny. In the process, they started gradually overcoming multiple barriers of fear that, both explicitly and implicitly, had relegated them to just impotent and frustrated observers."
Try Safe Mode. Apple's support pages have been frequently visited these first weeks and days of the new year as my MacBook Pro 2011 has slowed down almost to a halt. After trying safemode (Embarrassingly, I did not even know there was such a thing!) and adding some RAM memory, I am now hoping for the best.
Hopefully I'll last until next week when Sunday Reads will be back!
Inspired by personal role models, Ory Okolloh Mwangi and Chris Blattman, I want to share articles I read with my followers on a somehow regular basis. I hope to make Sunday Reads a weekly feature to be shared here and on Twitter!
Sharing is caring!