Today, I was invited to the opening of exhibit Our Climate: Think. Act. Change! Organized by Mmofra Foundation in their huge park-to-be in Dzorwulu ( Next to Marvels) and curated by Foundation For Contemporary Art.
I was happy to see such a promising space, lovely trees, a stage and space! I couldn't even see the end of the park! There was a beautiful breeze as we sat under trees and listened to the speeches of the opening: Minister of Lands gave a personal rendition of his written speech, Architect Ralph Sutherland sat down and gave a heartfelt and touching talk as well as partners like the German Embassy and British High Commission and WASCAL.
I was also sad to think of how rare such an initiative is in Ghana. We build on all plots, chop down trees and lose out on greenery, breeze and relaxation!
The exhibit was varied and fun. I especially liked the "simple" things like the herb garden, the chair under greens and sculptures made from scrap. And the green bird mascot!

I hope many can visit Mmofra Place and be inspired to do something similar close to where they live – plant a tree, clean up a patch and be creative!

Here are some photos to inspire. Find more on Mmofra Foundation's Facebook Page.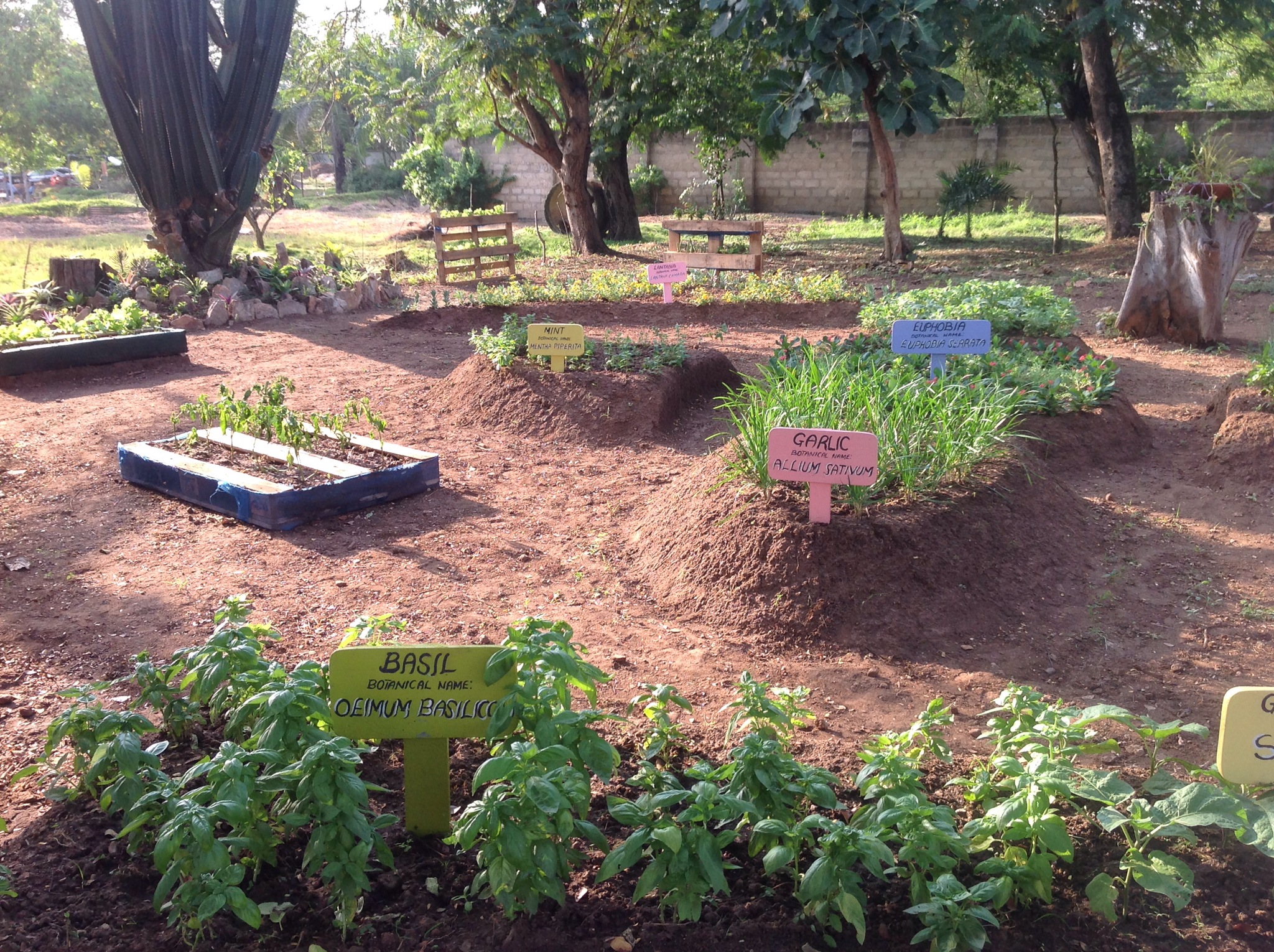 Sharing is caring!