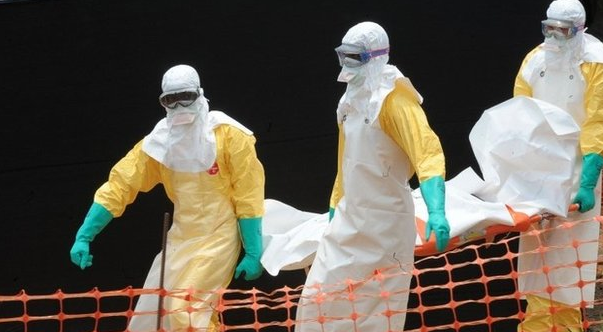 The eery Ebola virus is again on the lose in West Africa. After having spread quickly in Guinea and then jumped boarders to Liberia and Sierra Leone, least week it got to Mali and today we have heard reports about a young woman in Kumasi in Ghana having suspicious symptoms…For a virus with an up to 90% mortality rate, we must educate ourselves. Here is what I found:
1. Ebola is not an airborne virus. Do not panic, sitting on a bus will not make you sick!
2. Ebola transfers to humans in two ways: from being in contact with/eating an infected animal (most often fruit bat or monkey) or from being in contact with body fluids (blood, saliva, semen, urine, stool…all of them)  from other infected human beings, alive or dead. Health workers or family members of infected people are most at risk.
3. Ebola has an incubation period of 2-21 days but no known vaccine or cure.
4. Initial symptoms of Ebola are similar to malaria with fever and general fatigue, but can also cause internal and external bleeding.
5. World Health Organization (WHO) does not recommend any travel or trade bans because of the Ebola outbreak.
Read more on Ghana Health Nest or Centre for Disease Control (CDC) or this interesting article on what made the Guinea outbreak of Ebola unusual. So far no information on Ghana Health Service or Presidency Ghana.
Photo borrowed from BBC/AFP.
UPDATE: Tests show the deceased did not carry the Ebola virus, reports AP.
Sharing is caring!