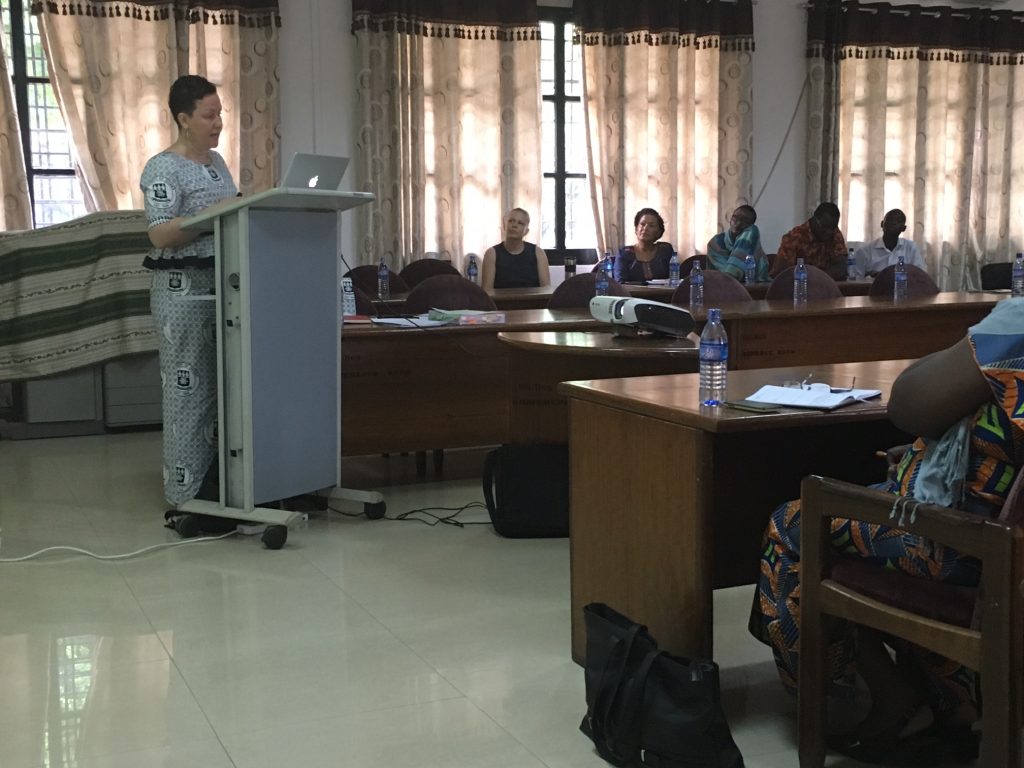 On Thursday 28th April in the morning, I did a 40 minute presentation of my dissertation "On a course to migrate? Migration aspirations among University Students in Ghana" and took questions for another 40 minutes or so. After a brief adjournment by the examiners, the verdict was in: I had passed.
Now there are some formal steps left, like making corrections in the final documents, and trying out a silly hat, but if they run smoothly, I am looking forward to graduation on July 23rd. This year!
The feeling at this point is one of great happiness and relief, pride and exhaustion. Happy to have completed well. On the day, I got into the presentation and just flowed, despite being nervous – almost cripplingly so –  the weeks and days leading up to the presentation. ( I did a mock viva two weeks earlier that I think I did not do well in, so I'd say I know the difference between flow and just making it thru). On the day, the questioning part also went well, save a few stumbling answers to unexpected questions.
I am grateful for all the people that have been supporting me in this transformative journey over the last 5 years. I am proud of myself for making it over all the hurdles and trying tasks. I am exhausted and try to be kind to myself.
I did it.
Sharing is caring!